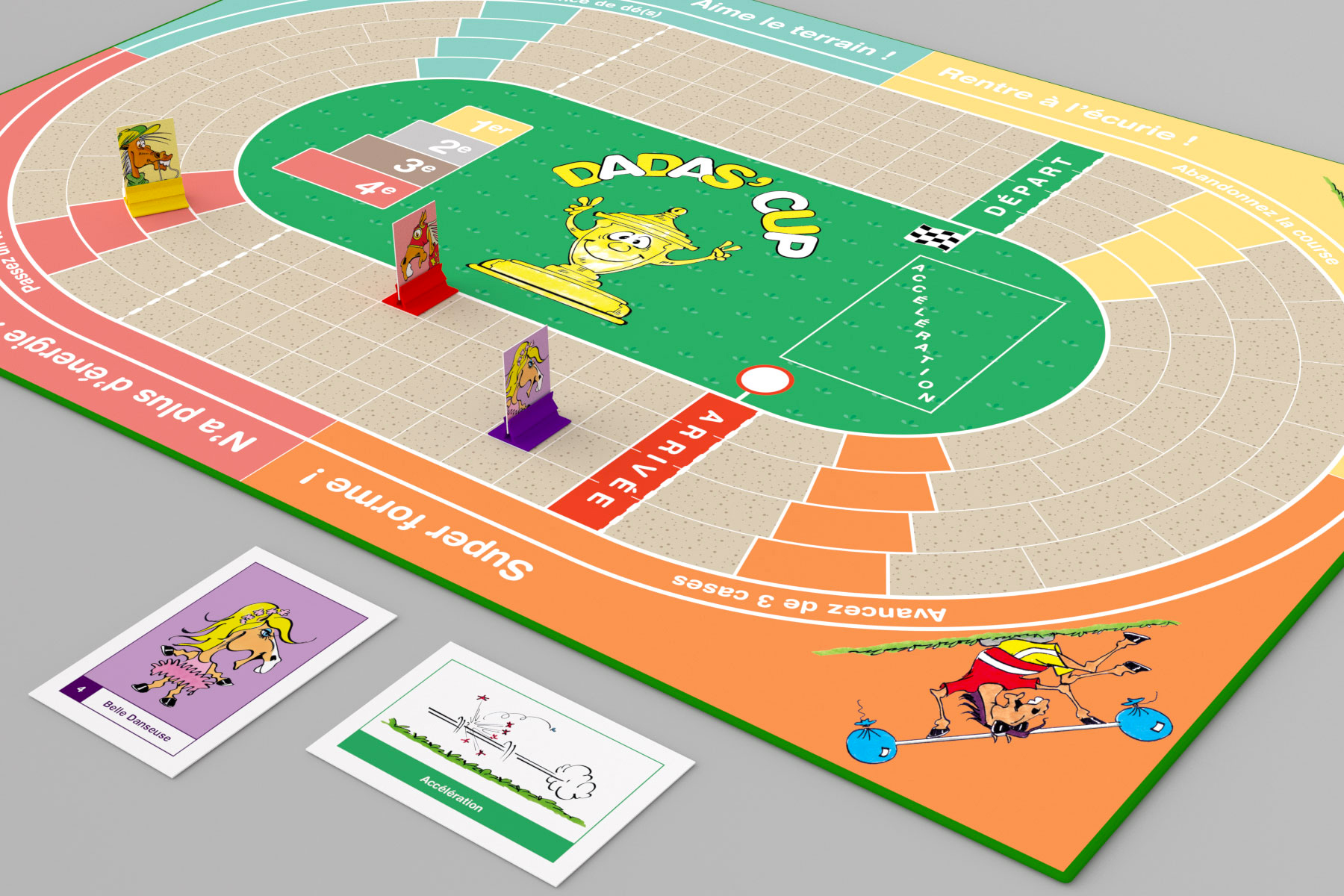 AIM OF THE GAME
Win the 'DADAS'CUP' with your team consisting of one or more horses by competing in different race programmes (one to nine depending on the programme selected).
In each competition, points are awarded according to each horse's ranking at the finish line. Whichever player accumulates the most points with his team at the end of the last race wins the 'DADAS'CUP' Trophy.
NUMBERS OF PLAYERS
2 to 12 players, from 7 to 99 years old.
COMPOSITION DU JEU
The game contains :
- 1 board for the racecourse with its track.
- 12 horse pieces and 12 coloured bases.
- 12 Owner cards representing the horses.
- 108 'Acceleration' cards.
- 2x 6-faced dice.
- 1 blue 'Mode dice.
- 1 red 'Points' dice.